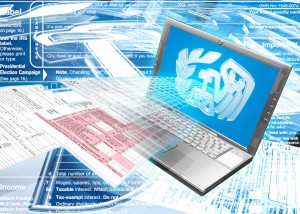 On Tuesday, the IRS announced that thieves gained access to the IRS's Get Transcript online application to steal taxpayers' data.
According to Journal of Accountancy "The IRS says the criminals obtained enough taxpayer-specific information from outside sources that they were able to get through the Get Transcript authentication process. The IRS became aware of the problem late last week when it noticed unusual activity taking place in the application. The hacking apparently started in February and involved approximately 200,000 attempts to access the Get Transcript app. The Get Transcript app is not hosted on the IRS computer system that handles tax return filing submissions, and the IRS says that the filing submission system remains secure".
The Treasury Inspector General for Tax Administration (TIGTA) and the IRS Criminal Investigation unit are investigating the breach.
Additionally, the Agency will issue letters beginning this week notifying all 200,000 taxpayers whose accounts were targeted and will provide a free credit monitoring service for the would-be victims.
Stephen Osborne, CPA
Certified Public Accountant
sosborne@mo-cpa.com
Photo Credit: BigStockPhoto.com