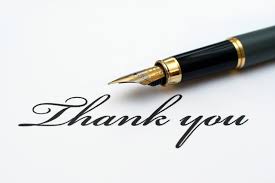 We realize we haven't been very active with our blog lately, but there is good reason for that! We have had another very busy (and productive) tax season, working away on behalf of our valued clients. There are always some tough issues to deal with during "season" as the tax code continues to grow in complexity but all in all, things went pretty smoothly. We do want to take this time to thank all of our wonderful clients and colleagues for your support during this busy time. As we wrap things up over the next couple of days we wanted to leave you with a few tax season statistics found on CNNMoney.com :
As of April 3rd:
67% of taxpayers have already filed their returns – 99.1 million returns, to be exact, 77.2 million of which received refunds totaling $217.35 billion. Yes billion.
If you are not among those who have filed yet we suggest you file an extension using Form 4868 by April 15th. This form provides you with an automatic six-month extension so you'll have until October 15th to finalize your tax return. It is highly recommended that you file an extension even if you can't pay what you owe. You still may have some failure-to-pay penalties and interest on the amount due, but you'll avoid owing any failure-to-file penalties which are much more substantial.
Again, on behalf of all of us at McDonald & Osborne PA, thank you for your continued support.
Stephen Osborne, CPA
Certified Public Accountant
sosborne@mo-cpa.com