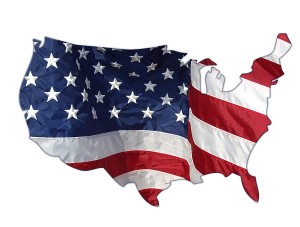 This weekend we celebrate the adoption of the Declaration of Independence which declared that our great country (13 American colonies at the time) was no longer part of the British Empire. Instead we became a free land – a new nation – The United States of America. The second sentence of the Declaration states "We hold these truths to be self-evident, that all men are created equal, that they are endowed by their Creator with certain unalienable Rights , that among these are Life, Liberty and the pursuit of Happiness ".
A day earlier, John Adams had written to his wife Abigail: "The second day of July, 1776 (the day the Declaration was voted on by the Second Continental Congress) will be the most memorable epoch in the history of America. I am apt to believe that it will be celebrated by succeeding generations as the great anniversary festival. It ought to be commemorated as the day of deliverance, by solemn acts of devotion to God Almighty. It ought to be solemnized with pomp and parade, with shows, games, sports, guns, bells, bonfires, and illuminations, from one end of this continent to the other, from this time forward and forever more".
From all of us at McDonald & Osborne, we wish you a very Happy Independence Day!
Stephen Osborne, CPA
Certified Public Accountant
sosborne@mo-cpa.com
Photo Credit: BigStockPhoto.com