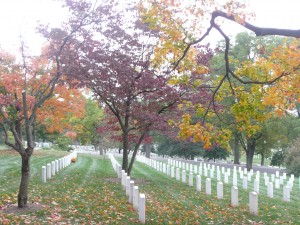 Memorial Day originated in the years following the Civil War-then known as Decoration Day. Since it became a federal holiday in 1971, we have observed the last Monday in May each year as a time to honor our country's fallen soldiers. On the first Decoration Day, General James Garfield made a speech at Arlington National Cemetery and 5,000 men and women decorated the graves of the 20,000 plus Confederate and Union soldiers buried there. I was grateful to make my first visit to Arlington National Cemetery in 2010 and will never forget the experience.
Whether you will spend the holiday visiting grave sites, memorials, or simply gathering with family, we encourage you to truly take the time to reflect on the lives that were lost for the sake of our freedom. Don't confuse memorial day with Independence Day. On July 4th we will celebrate our independence; Memorial day is a day to honor and memorialize.
McDonald & Osborne would like to take this time to thank all our veterans, and honor those we've lost along the way. God Bless.
Stephen Osborne, CPA
Certified Public Accountant
sosborne@mo-cpa.com