Here at McDonald & Osborne we like to celebrate birthdays.
This past week, Larry had a very important birthday to celebrate – his 60th. Well, Larry thought he could get out of his office birthday celebration by scheduling his vacation during his birthday week. No way we were going to let that happen!!
While he was out, we were able to decorate his office to completely surprise him when he returned this morning. Enjoy the pictures!!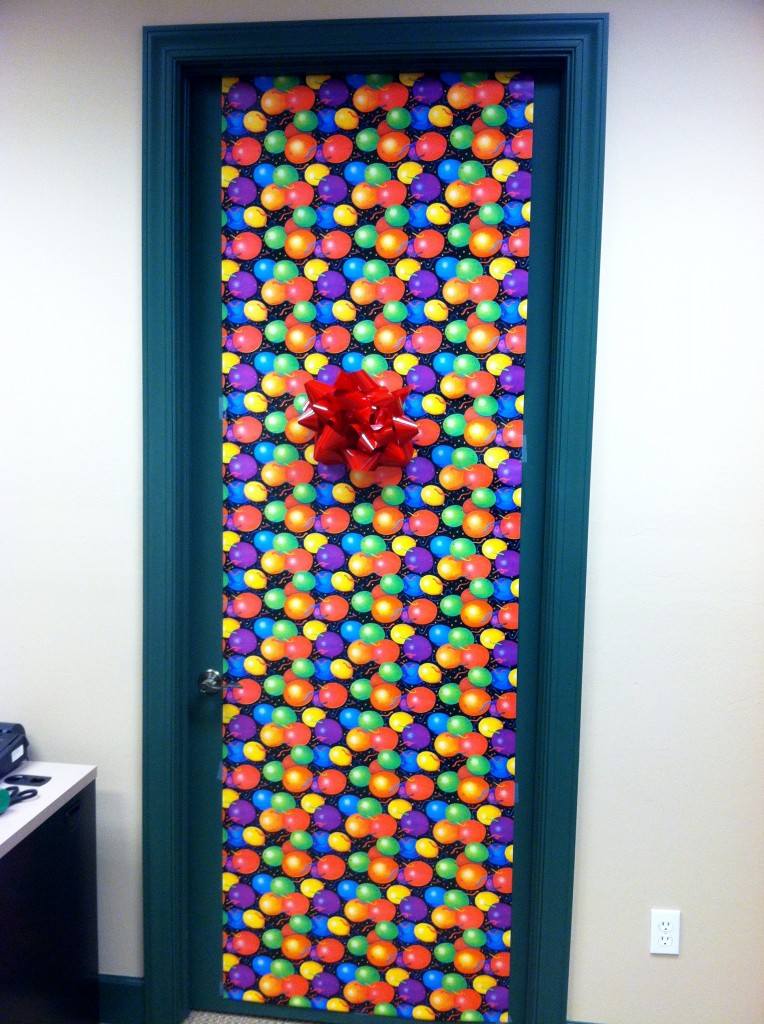 We wrapped his door so he couldn't see what was waiting for him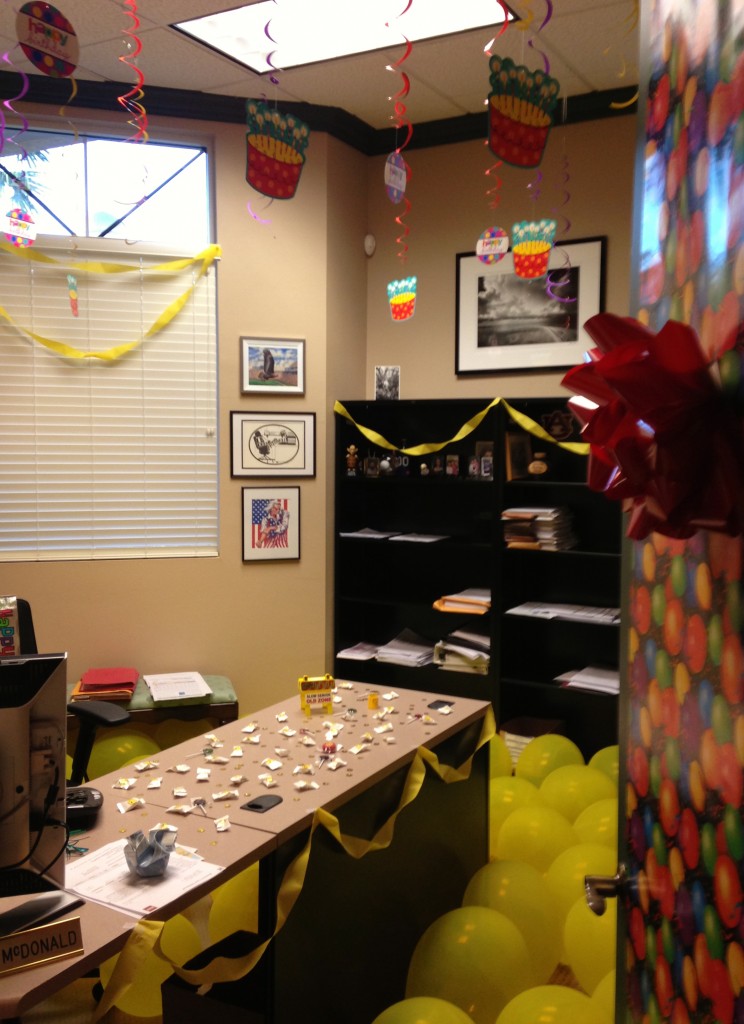 This is what was waiting for him…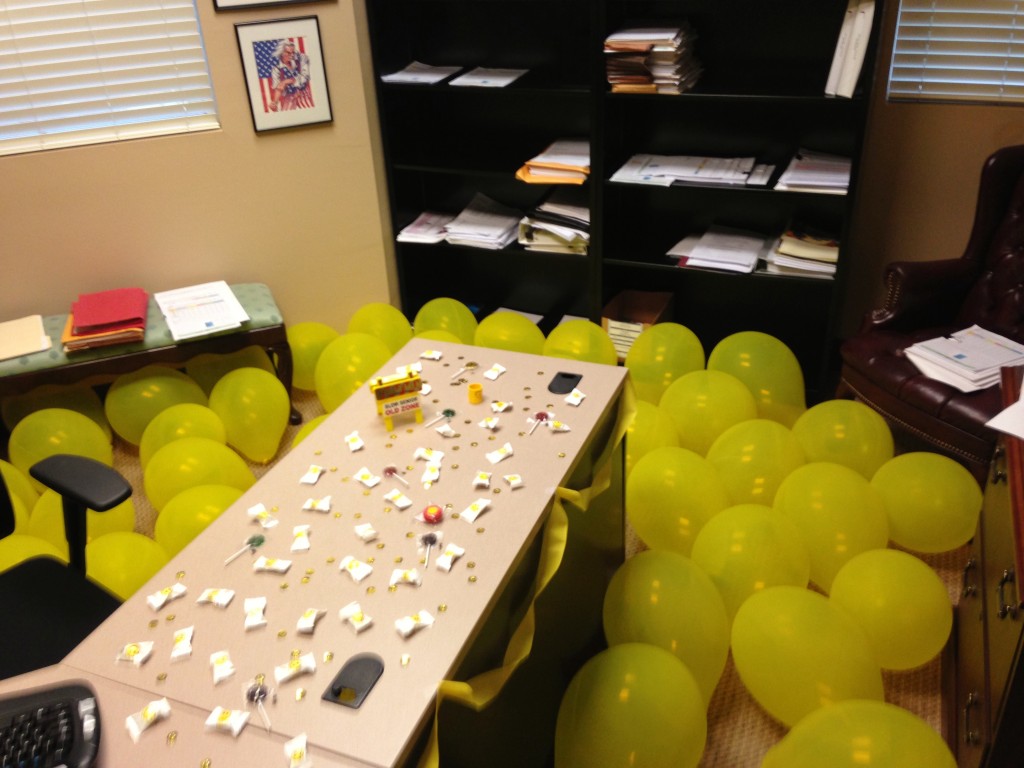 We had over 60 balloons to cover his office floor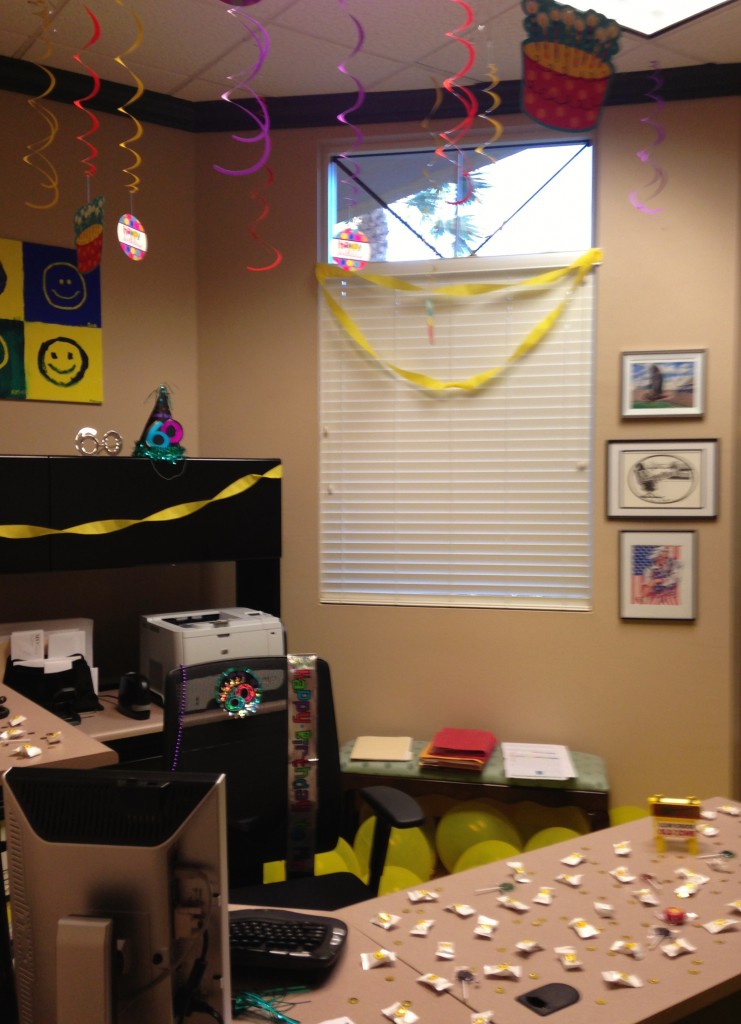 And decorations hanging from the ceiling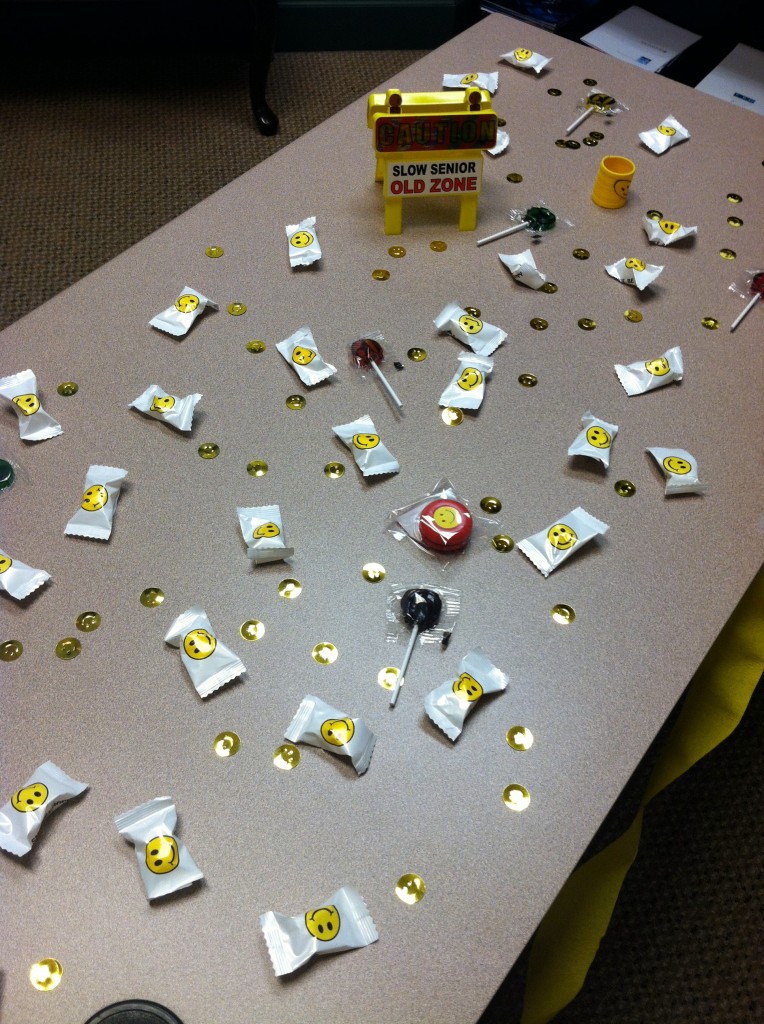 Candy and confetti to help decorate his desk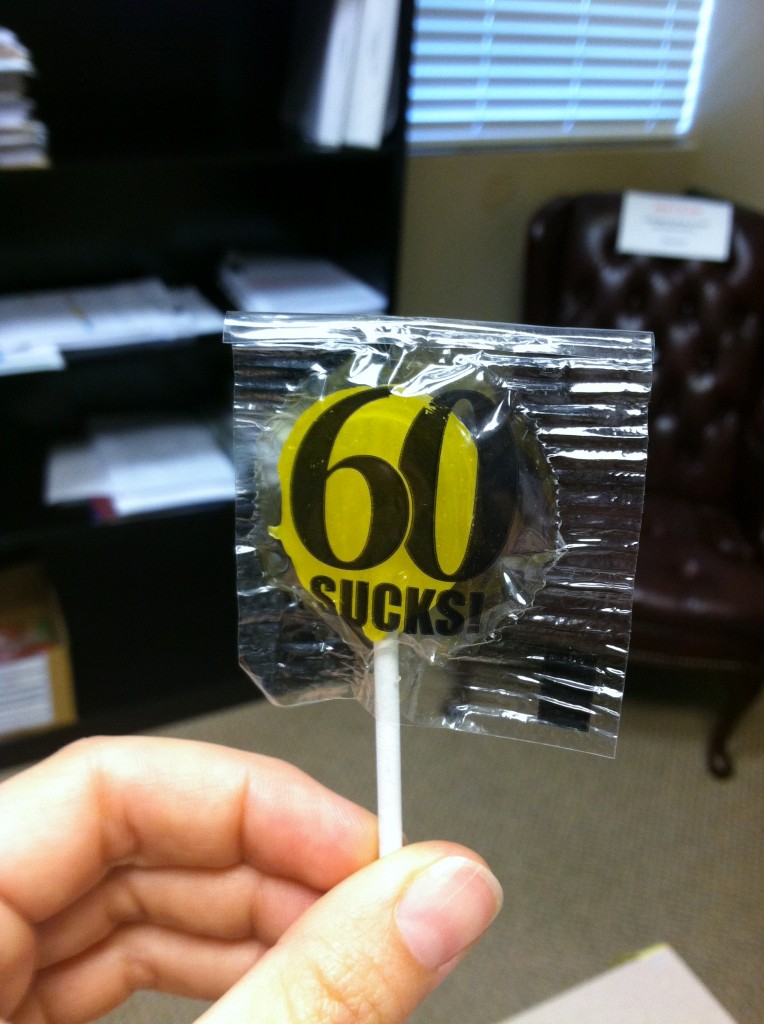 Found these great 60 SUCKS! suckers

Crazy 60 glasses and the standard birthday hat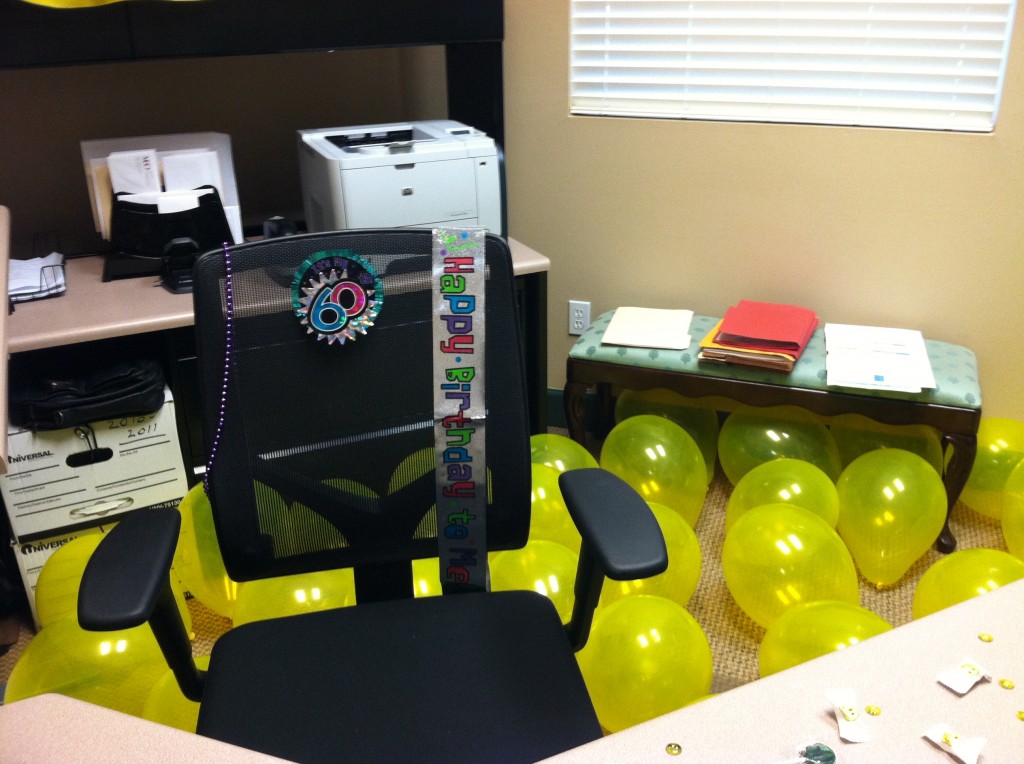 A special sash, button and necklace to help commemorate the day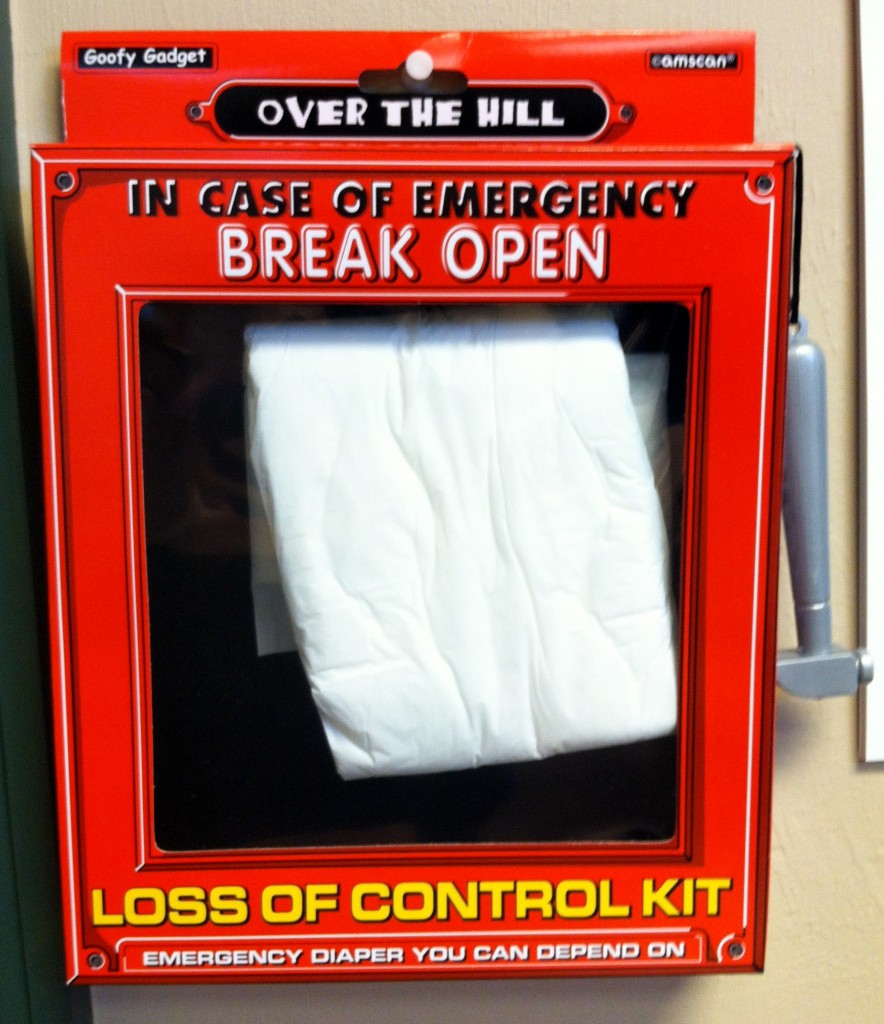 One of the funny decorations we found to hang on his wall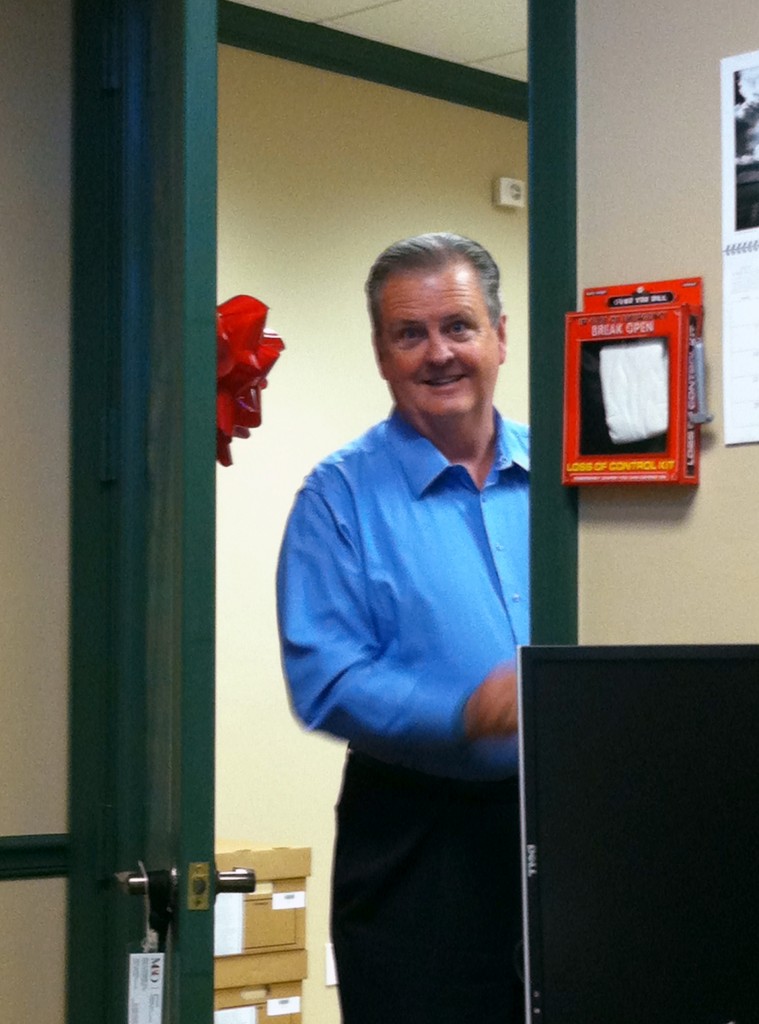 GOTCHA!!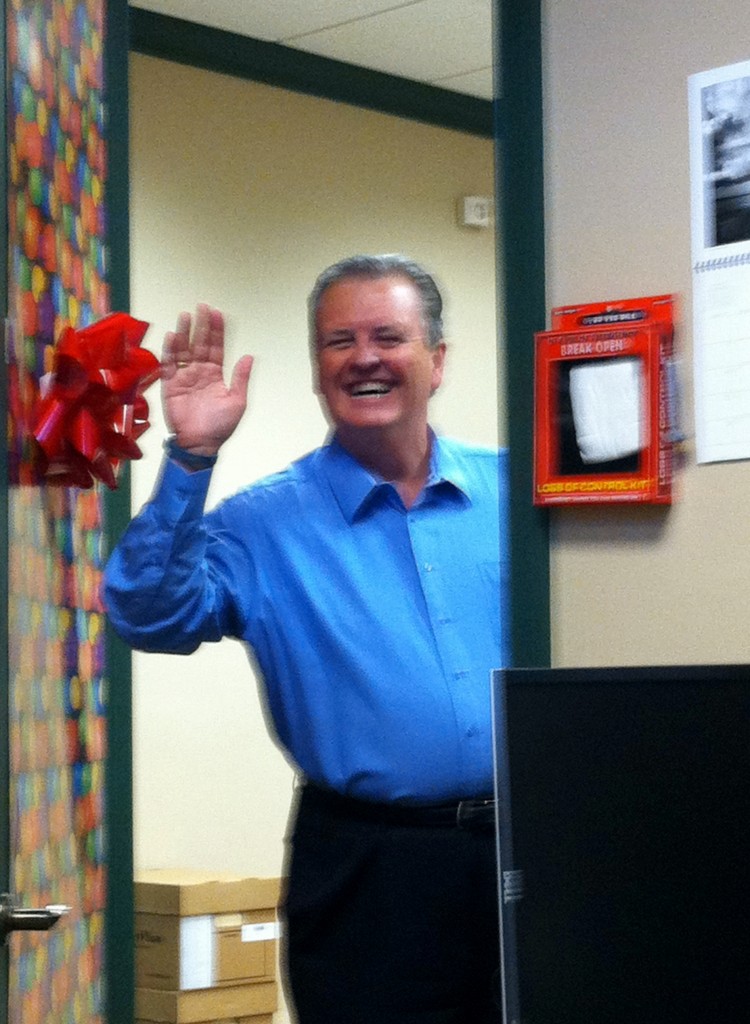 Happy Birthday, Larry!

I think the surprise was a success!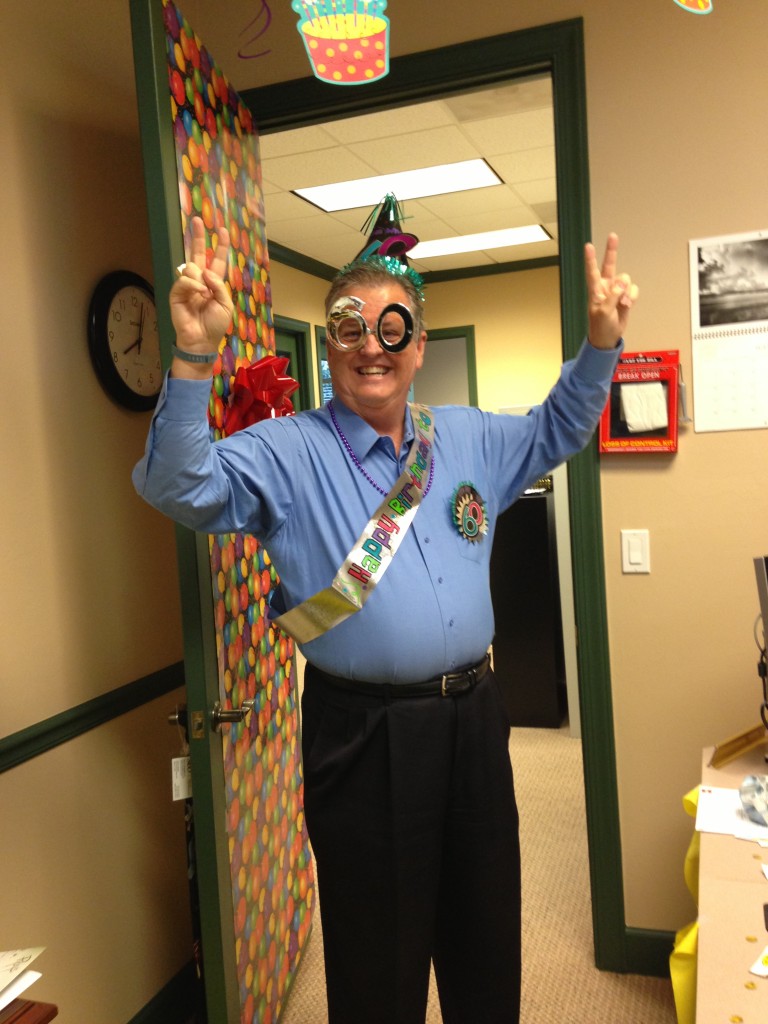 Larry wearing his 60th Birthday Duds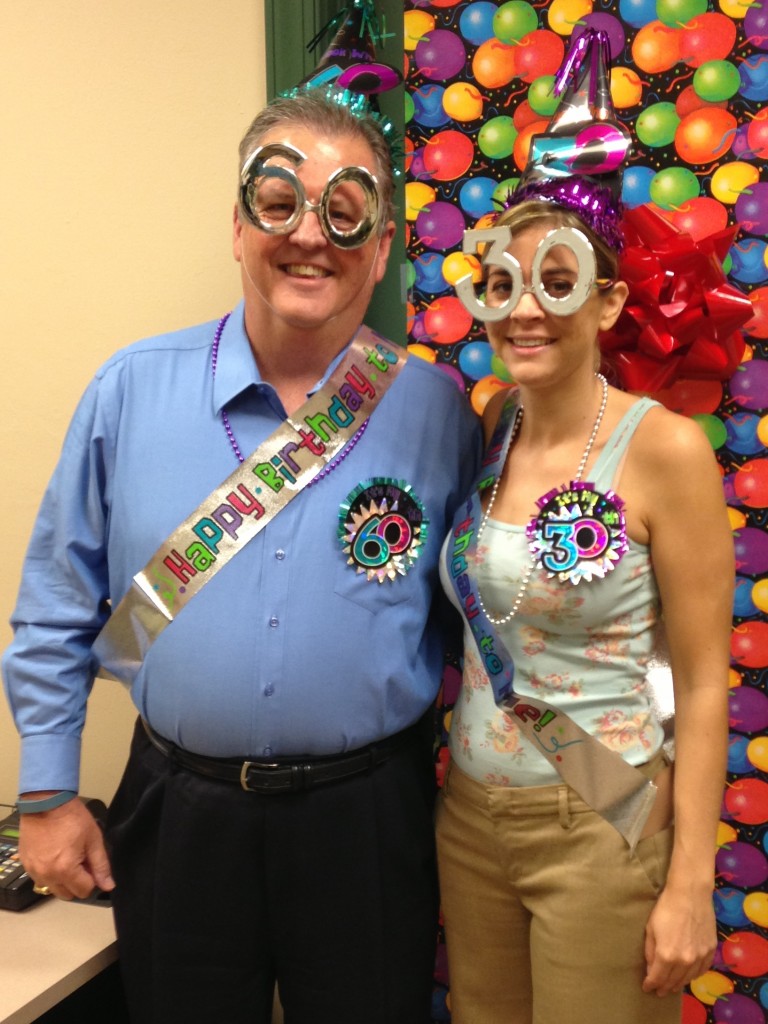 Larry and I in our birthday duds (my 30th birthday was this weekend)
We are also ordering lunch and will have the usual office tradition of dessert for the birthday boy. All in all, I think the surprise was a success! Don't you??!!
Lisa Osborne
Office Administration
lisaosborne@mo-cpa.com