There are more than 1,100 federal benefits provided to married couples. Until June 26, 2013, these benefits were only available to heterosexual married couples. That all changed when the US Supreme Court decided United States v Windsor . In this landmark decision, section 3 of the Federal Defense of Marriage Act (DOMA) was determined to be unconstitutional as it applies to valid marriages between same sex couples recognized by state law and foreign jurisdictions.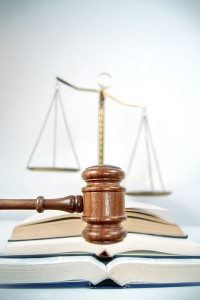 Here are some of the most familiar federal benefits that are provided to married couples:
Filing joint tax returns (which could potentially reduce tax liability depending on each spouse's income)
Tax free gifts and inheritance (estate tax and gift tax marital deduction)
Portability of estate tax exemptions
Spousal rollover of retirement benefits
Survivor and death benefits under social security
State law benefits
When DOMA was enacted in 1996, it defined marriage for federal law purposes as a marriage between a man and a woman. Same sex couples could not be treated under federal law as legally married so filing a joint tax return or benefiting from the marital deduction was not an option.
Because of the uncertainty as to how the decision will be applied, it will take guidance from federal agencies (including the Internal Revenue Service and the Social Security Administration) and time to work through the implementation and expansion of the decision.
This is not just an emotional issue, either. The decision definitely highlights the importance of tax planning for same sex married couples. We highly recommend same sex couples consult with their legal and tax advisors.
Should you have any questions or would like to discuss the tax benefits and planning for same sex couples, please contact our office.
Lisa Osborne
Office Administration
lisaosborne@mo-cpa.com
Photo Credit: BigStockPhoto.com