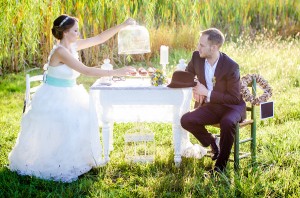 With one of our accountants getting married this month (Stephen), we thought it would be the perfect time to share some tips for newlyweds to consider shortly after they say "I do":
1. Report any name changes to the Social Security Administration and apply for a new social security card.
2. Report any changes of address to the IRS and to the US Postal Service.
3. Inform your employer of any name or address changes so that it is reported correctly on your W-2.
4. Double check the amount of tax withheld from your pay since combined incomes may move you into a higher tax bracket. If you are married anytime on or before December 31, 2013, you are considered married by the IRS and must with file using the married filing jointly or married filed separately status on your 2013 return – even if you were single for the majority of the year.
For more details on these tips and links to the helpful forms see Accounting Today's article Tax Tips for Newlyweds . And for financial planning and investment advice, see our previous post Knight Kiplinger's Advice for Newlyweds .
Pamela Osborne
Accountant
posborne@mo-cpa.com