It's hard to believe 2013 has almost reached it's half-way point. We always advise our clients to take a hard look at their tax situation throughout the year to mitigate any unwelcome surprises at year-end. With all the recent changes to the tax laws, this especially holds true for 2013. As a reminder, here are a few of the new laws that could drastically affect your tax bill next April.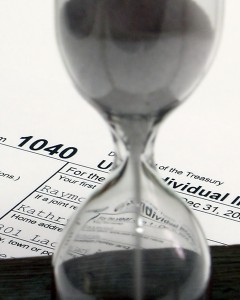 A new marginal rate of 39.6% applies to taxable income over $400,000 ($450,000 for married couples)
Taxpayers in the new bracket will also pay 23.8% on qualified dividends and long-term capital gains vs the 15% rate that applies to most investors.
Taxpayers with an adjusted gross income of $250,000 or more ($300,000 for married couples) will effectively pay higher marginal rates due to the reinstated phaseouts of itemized deductions and personal exemptions.
A new 3.8% surtax will apply to the net investment income of taxpayers with modified adjusted gross income of at least $200,000 ($250,000 for married couples).
Check out Kiplinger Magazine's article, " Midyear Tax Moves to Save on Your 2013 Return ," which discusses in detail some great ways to minimize the above mentioned tax hikes. Some suggestions are:
Taking advantage of tax-deferred retirement savings accounts
Making your investment portfolio more tax-efficient
Giving appreciated assets to your children or favorite charity
Making charitable gifts from your IRA
These are just a few items to take into consideration while planning for your 2013 tax bill. Of course there are no "one-size fits all" plans. Planning options and strategies may differ dramatically depending on factors such as the complexity of your investments and whether of not you are business owner or employee. Be sure to check out our prior article on The American Taxpayer Relief Act for more info, and for a review of your 2013 tax plan be sure to give us a call.
Stephen Osborne
Accountant
sosborne@mo-cpa.com