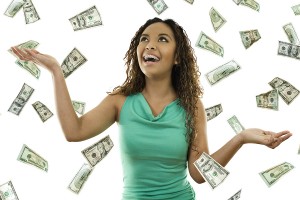 Tax season is finally behind us, and what a busy season it was! Now that most Americans have filed their tax returns, we've reached the time of year in which we often see an epidemic of sorts. One of our favorite bloggers ( G.E. Miller of 20SomethingFinance) has dubbed this epidemic "Tax Refund Windfall Syndrome".
Miller states that you can usually spot the condition when you hear the words "I can't wait to get that refund so I can spend it on ________". Check out his article "Only You Can Prevent Tax Refund Windfall Syndrome" in which he comically breaks down the thought process that too many of us have when a tax refund hits our bank accounts.

Miller goes on to explain a lesson that we have tried to teach others over the years as well; a tax refund isn't a gift from the government! A refund is simply your Uncle Sam returning the hard earned wages you so graciously let him borrow interest-free over the course of the year. You might say receiving a large refund means you were "on the wrong side of the payment see-saw".
We know you want that T.V., to go on that vacation and to update your wardrobe. But might we suggest you use that money in a more beneficial way by paying off some debt, funding a retirement plan or stashing it away in an emergency fund. If you do, you just may be thanking yourself down the road. But hey, its your money and has been all along.
Stephen Osborne
Accountant
sosborne@mo-cpa.com