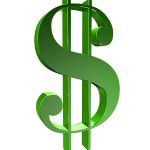 Check your withholding for 2013. If you're having too much or too little withheld, file a new Form W-4 with your employer to bring your withholding closer to your ultimate 2013 tax liability.
Be sure you have social security numbers for all dependents you intend to claim on your 2012 tax return. If you still need a number, contact the Social Security Administration.
Get your recordkeeping organized for 2013 to make it easier to keep track of all potentially deductible items this year.
Lisa Osborne
Office Administration
lisaosborne@mo-cpa.com
Photo Credit: BigStockPhoto.com