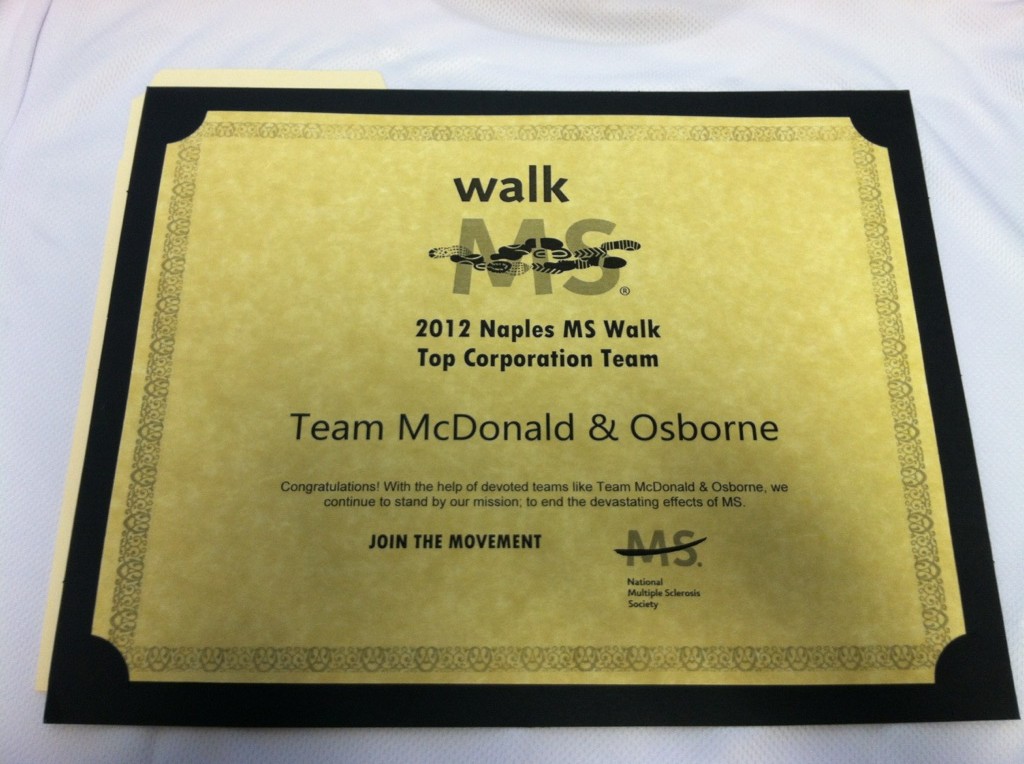 Thanks to all of our generous supporters, McDonald & Osborne was named Top Corporate Team for the second year in a row at the 2012 Naples MS Walk.
Congratulations to Danny Osborne and Lisa Osborne (Team Captain) who were recognized as Top 25 MS Walkers again this year.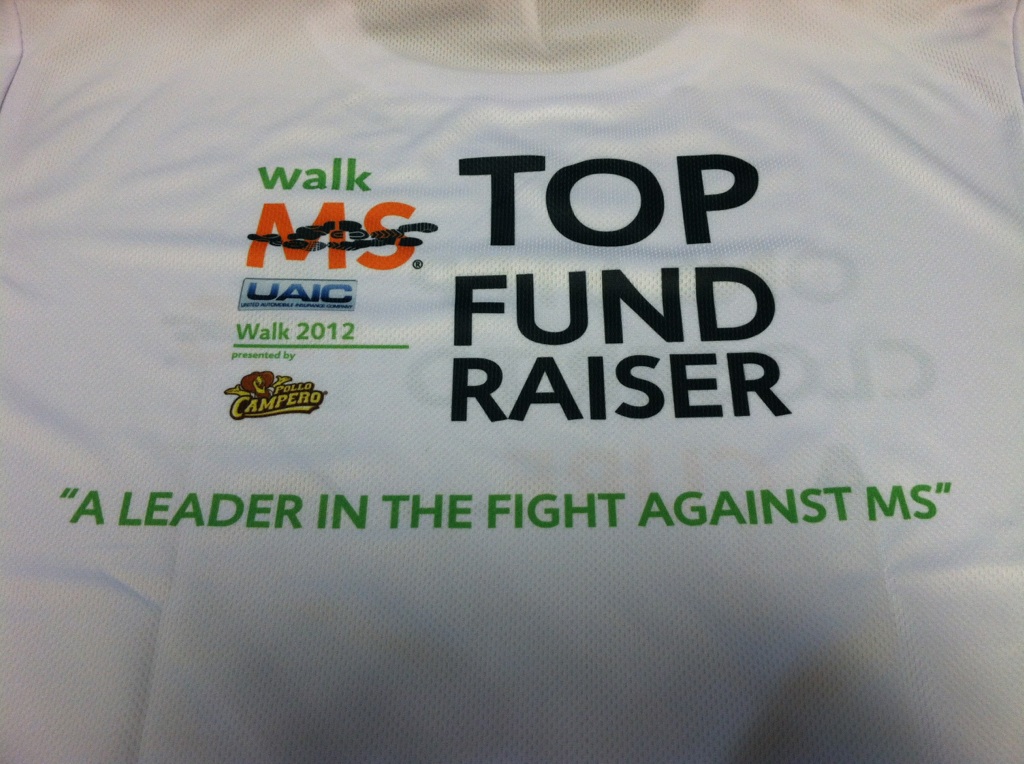 If you are interested in participating, donating or would like more information about the 2013 Naples MS Walk, please contact Lisa , Stephen or Pamela Osborne , committee members for the walk.
A big THANK YOU to all those who walked with us and supported us in 2012!