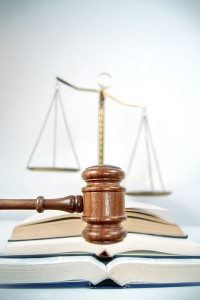 Prior to the passing of a new U.S. House rule, legislation has historically been evaluated on a "static" basis, meaning tax rate cuts were deemed to lose revenue when compared with current rates. Cost of legislation has simply been viewed from a U.S. dollars spent, and/or revenue-lost stand point with no further analysis of the broader economic impacts of each proposal. The new rule passed by the GOP led House will require the Joint Committee on Taxation (JCT) and Congressional Budget Office (CBO) to utilize a "dynamic" scoring system in an attempt to consider behavioral and macroeconomic changes that would result from said legislation. So for example, if major tax cuts are proposed reducing tax revenues by $5 billion but the CBO and JCT can project increased economic activity (new jobs, goods sold, etc.) as a result of such tax cuts, the "cost" of the proposed legislation will be considered less than the projected $5 billion in lost revenue (offset by economic gains).
But like virtually all U.S. legislation, this new law also comes with its share of controversy and opposition. The new "dynamic" scoring rule will only apply to legislation with a minimum budgetary impact of .25 percent of the size of the economy (GDP). A CBS news article posted last week states that had the rule been in effect in 2014 the threshold would have been $43 billion. Smaller legislation proposals will be measured using the old, "static" approach. Democrat opposition suggest that the new ruling is slanted in favor of those proposing a major tax reform overhaul, and will leave out smaller proposals for investments in infrastructure, education and research which generally do not reach the .25 percent of GDP level.
The change was included last month in a broader package adopted by the Rules Committee. Additionally, the rule is only biding in the U.S. House and not the Senate.
Stephen Osborne, CPA
Certified Public Accountant
sosborne@mo-cpa.com
Photo Credit: BigStockPhoto.com