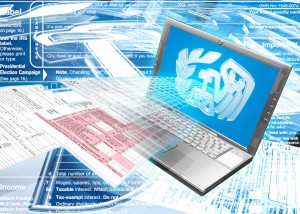 First things first: The IRS will not contact you via unsolicited telephone call, email or text if there are issues regarding your tax return or you owe the agency money. If there is in fact an issue with your previously filed return, you have outstanding unfiled returns, or you owe taxes for previous tax years, the IRS will send written notification via U.S. Mail. Period.
A recent Consumer Reports article, found here , states that these scammers have become very aggressive in recent months to the point of actually threatening victims with arrest and seizure of private property. Many have demanded payment be made using a prepaid debit card, which can prevent the recovery of funds once the scam has been uncovered.
Our office received a phone call just last week from a client who stated they received a phone call from an automated message requesting personal information that could be found on their tax return. DO NOT respond to such messages. If you receive any such correspondence claiming to have come from the IRS and have any doubts as to the authenticity of the message, feel free to contact our office for assistance.
Stephen Osborne, CPA
Certified Public Accountant
sosborne@mo-cpa.com
Photo Credit: BigStockPhoto.com