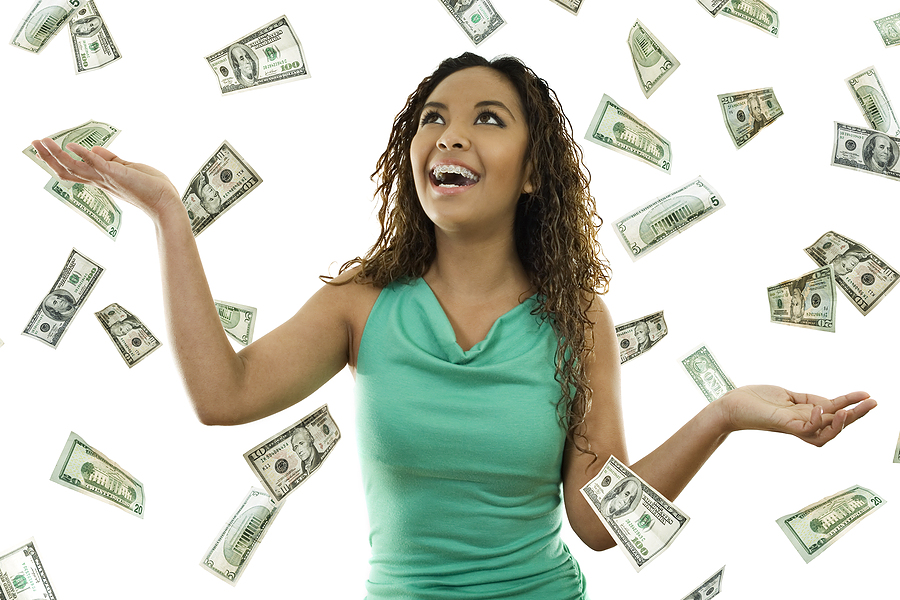 What would you do with an extra $10,000? Maybe you'd pay off your student loans, nagging bills or credit card debt. Maybe take that vacation you've been dreaming of for so long. What if that $10,000 was suddenly an extra million, 5 million or more? Maybe you were lucky enough to win your state lottery or you received a large inheritance from a great aunt that you didn't see coming. Whatever the case may be, you have some very important issues to deal with. The first thing you must do is evaluate your new financial position and consider how your sudden wealth will affect your financial goals.
Sudden wealth can turn even the most cautious person into an impulse buyer. Don't tell me you have never sat and day dreamed of how you would spend this week's lottery jackpot! But before you make any major life decisions, (e.g. retiring to a life of drinking out of coconuts on the beach) you'll want to figure out just how wealthy you are. If you want your current wealth to last, you'll need to consider your future needs, not just your current desires.
Answering these questions may help you evaluate your short-term and long-term needs and goals:
Do you have outstanding debt that you'd like to pay off?
Do you need more current income?
Do you have a plan to pay for your children's education?
Are you planning on buying a first or second home?
Do you have enough saved for retirement?
Are you considering giving to loved ones or charity?
Are there ways to minimize any upcoming income and estate taxes?
Experts are available to help you with all your planning needs. If you don't have a financial planner, insurance agent, accountant, or attorney, now would be a good time to find professionals to guide you through this new experience.
Be sure to check out our blog tomorrow as we discuss in part 2 the impact your sudden wealth will have on insurance, estate planning, taxes and gifting.
Stephen Osborne
Accountant
sosborne@mo-cpa.com
Photo Credit: BigStockPhoto.com