Today's Charitable Giving information has been provided by William R. Slepcevich , RFC, ChFC, CLU, of the Slepcevich Financial Group . Slepcevich Financial Group is an independent firm offering a full array of investment and insurance services. They are dedicated to understanding the unique needs & wants of each client by developing, implementing and reviewing an appropriate plan.
Matching Donor Goals with Charitable Gifts: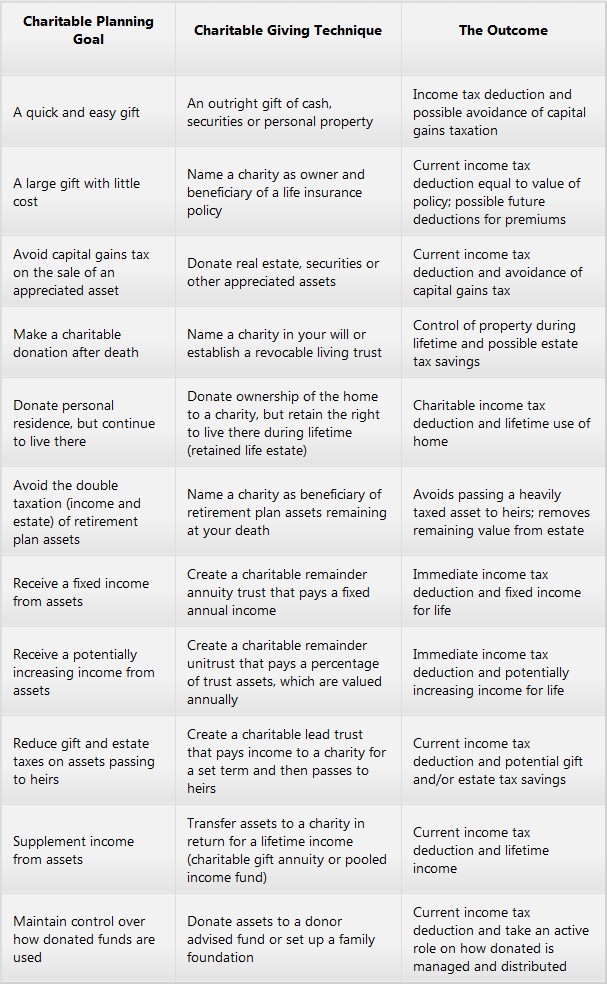 There are a variety of charitable giving techniques that can be matched with a donor's goals in making the gift. These include:
Whatever your reasons for giving, matching your charitable planning goals with the appropriate charitable giving technique can help make your gifts more meaningful, both to you and to the charities you choose to support.