Are you saving enough for retirement? Have you maxed out your 401(k) contributions? What about funding the maximum allowed in an IRA ? We've been informed of two valuable tools to give insight to your personal savings path to retirement and want to share them with you.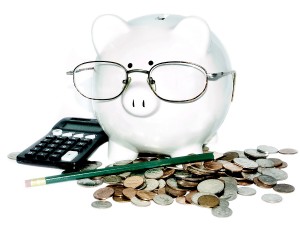 The first is the Choose to Save Ballpark Estimate . The Ballpark Estimate is a user-friendly, two-page worksheet that aids in identifying approximately how much you will need to save to fund a comfortable retirement. They simplify some of the more complex issues (i.e., Social Security benefits and earnings assumptions on savings) to make it easy to obtain a rough estimate of what you will need for retirement.
The second is the Living to 100 Life Expectancy Calculator . The calculator "uses the most current and carefully researched medical and scientific data in order to estimate how old you will live to be." Answer just 40 questions about your health and family history and it only takes around ten minutes to complete. They also offer the option to create an account to store your answers. This may seem morbid, but life expectancy plays a key role when estimating what it will take to reach your retirement goals.
Let us know if you find these tools to be helpful. If you have any questions related to retirement savings , we're always here to help.
Lisa Osborne
Office Administration
lisaosborne@mo-cpa.com
Photo Credit: BigStockPhoto.com