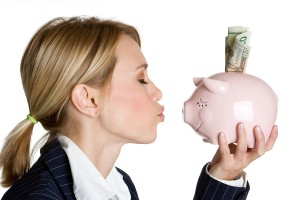 In the article, " Is Gen Y Becoming the Frugal Generation? ," 20SomethingFinance.com 's GE Miller discusses his reflections on a recent report on the spending behaviors of Generation Y (ages 18-34). Gen Y, commonly referred to as the "Millenials," has shown their frugality in this report through their purchase patterns. This generation is actively seeking ways to save money by researching their purchases and choosing low prices over brand name.
GE Miller goes on to convey his thoughts as to why this prudent approach to spending is taking place:
Financial Hardship: one quarter of Gen Y'ers state they are unable to make ends meet.
Personal Debts are at All Time Highs: two words – student loans.
No Inheritances to Bail Us Out: older generations' retirement and personal savings have been dismal.
Stuff Can't Buy Happiness: GE questions whether the Gen Y'ers see that "stuff" doesn't amount to happiness.
Are these Millenials, who have lived through the Great Recession exhibiting the cautious characteristics of the generation that lived through the Great Depression? Check out " Is Gen Y Becoming the Frugal Generation " and let us know what you think.
Lisa Osborne
Office Administration
lisaosborne@mo-cpa.com
Photo Credit: BigStockPhoto.com