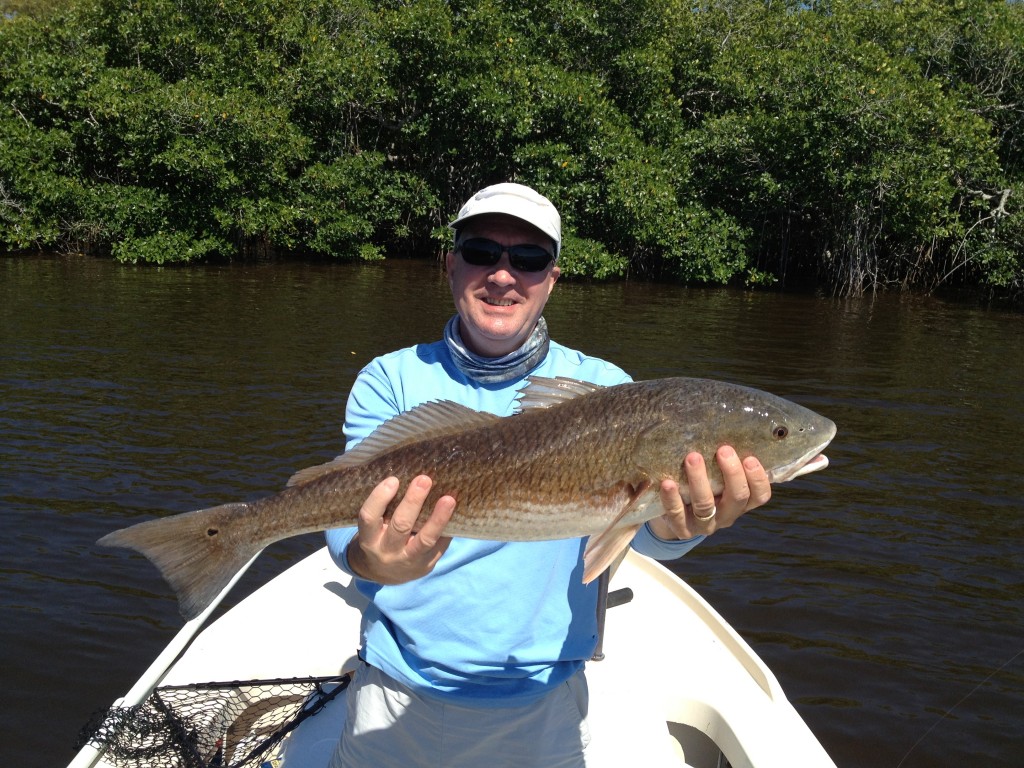 Check out the 34 inch redfish that Danny caught on his day off. However, we are unable to divulge his secret fishing locale.
Okay, okay! We're just kidding….Danny went fishing in Chokoloskee with his friend yesterday and they were pretty successful. They caught some monster redfish and trout.
What do you like to do on your time off?