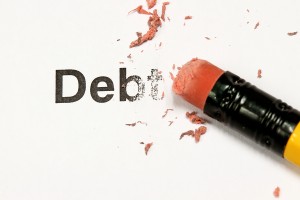 Over the last few years it seems we have heard more about lost jobs, credit card debt and foreclosures than ever before. If you find yourself in one of these difficult positions, you may find that in working with your credit card or mortgage company, they will wipe the slate clean on some or all of the your debt. Great news, right?! Well yes, and no. Although debt forgiveness can be a blessing and a great way to wipe the slate clean, most people don't realize that if $5,000 is forgiven on your credit card debt, you will receive a 1099-C (Cancellation of Debt) from the company at the end of the year. This money is considered taxable income, just as if they had actually written you a check for $5,000.
There are some exclusions though in which the forgiven debt will not be taxable to you. They are:
Bankruptcy
Insolvency
Certain Farm Debts
Cancelled Debt on a Primary Residence
Non-Recourse Loans
For more information see the US News article, " The Costly Tax Trap of Debt Forgiveness " or contact our office for assistance.
Stephen Osborne
Accountant
sosborne@mo-cpa.com
Photo Credit: BigStockPhoto.com