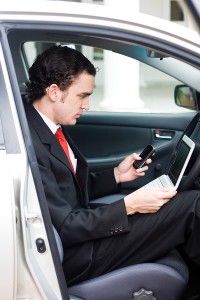 Question : I drive my car for business and have been deducting my actual expenses (oil, gas, etc.) instead of using the IRS standard mileage rate. I'd like to simplify things and use the standard mileage rate going forward. Is this possible?
Answer : To use the standard mileage rate, you have to choose it in the first year your car is available for business. So you'll have to keep using the actual expense method until you replace your vehicle. When you elect the standard mileage rate in the first year, you're not locked into it, assuming you own the car. You can also use the standard mileage rate for a leased vehicle, but it must be used for the entire lease period.
If you have any questions that you would like answered in Client Question , feel free to contact us via email or call our office.
Lisa Osborne
Office Administration
lisaosborne@mo-cpa.com
Photo Credit: BigStockPhoto.com