On Tuesday, January 17, 2012, McDonald & Osborne was honored to have a group of high school student visitors from Immokalee, FL. Thanks to the Guadalupe Center of Immokalee, they were able to spend a few hours "shadowing" our office, learning a little about the accounting profession and the education requirements necessary to become an accountant. Honestly, one of our main concerns was how we would keep the attention of ten high school freshmen and sophomores as we went into our discussion on accounting. Turns out, these were not your average high school students.
We began by giving them a tour of our office and introducing the students to all the staff. Lisa and I gave them a brief introduction into what kind of work our office does, what the work environment is like, and the challenges we face every day in implementing our social media and paperless environment processes. Our office manager, Sue, discussed the office administration aspects of our office, and what it is really like to keep nine accountants in line and organized while simultaneously juggling the needs of our clients (her expertise). Kimberly and Diana then gave a great explanation of corporate accounting, tax preparation and bookkeeping.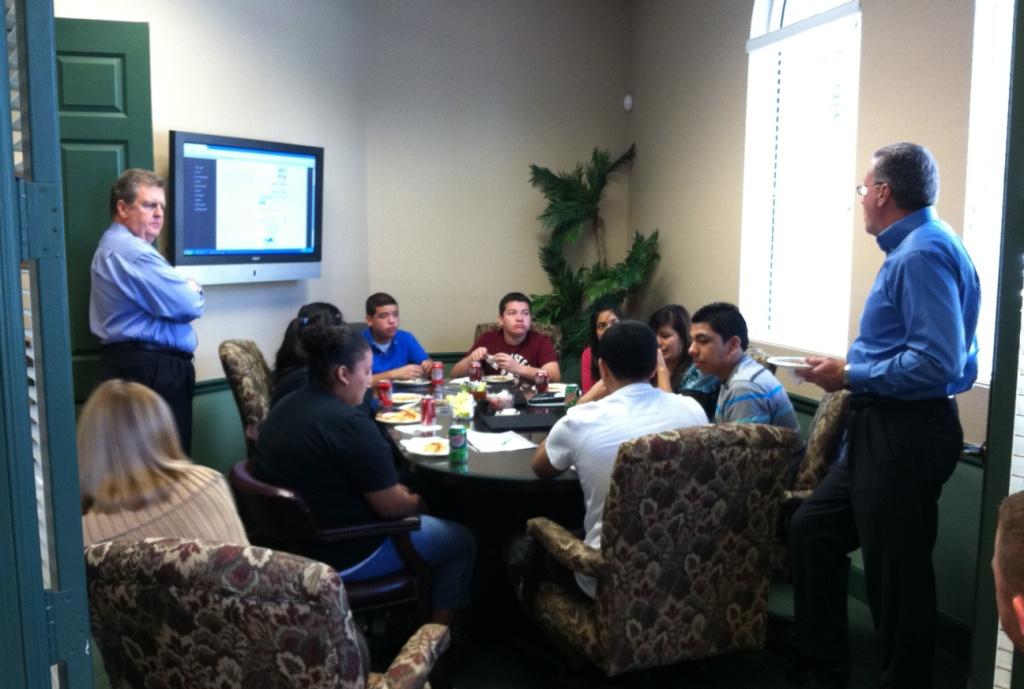 We all had a great time and definitely would like to commend our visitors for being such wonderful listeners, being so well behaved, and having such great questions. Their participation was greatly appreciated. These students seem to be very focused and will no doubt have successful futures in college and/or in developing their careers.
For more information on the Guadalupe Center of Immokalee, visit their website or check them out on Facebook !
To see more pictures of the visit from the group, click here to see the pictures we posted to our Facebook page .
Stephen Osborne
Accountant
sosborne@mo-cpa.com
Photo Credit: BigStockPhoto.com