In today's economic climate, it is not unusual to discover stock you own may have become completely worthless during the year. The question of when a security becomes worthless has been the subject of many court cases and IRS rulings. The reason for the scrutiny is that taxpayers are allowed a capital loss for worthless securities held as capital assets but the loss can only be taken when the security becomes wholly worthless. Losses for partial worthlessness cannot be claimed.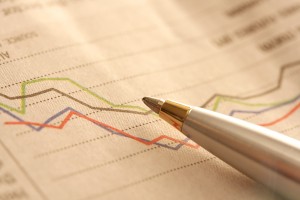 Generally, a share of stock becomes worthless when it has no liquidation value because the corporation's liabilities exceed its assets, and it has no potential value, because the corporation's business has no reasonable hope of becoming profitable. A stock can be worthless even though the corporation hasn't declared bankruptcy. On the other hand, a corporation declaring bankruptcy is not necessarily sufficient to permit a loss claim because it is possible that the shareholders will obtain stock in a re-organization. Worthlessness depends on the particular facts and circumstances of each case. With all this confusion, how is an invstor to establish worthlessness and secure a capital loss?
To avoid having to prove that a security become wholly worthless during the year, taxpayers should consider selling the security to an unrelated third party. A bona fide transaction in which the taxpayer transfers ownership of the security at a loss should allow the capital loss to be claimed in the year of the transfer.
The Internal Revenue Code recognizes the difficulties of determining when a security becomes worthless and allows a seven year statute of limitations to file an amended return for refund claims due to losses from worthless securities. If you suspect that you may have unclaimed losses on securities that have become worthless, contact our office and we would be happy to help you review the facts of your case as it related to the rules for deductibility of worthless stock.
Angela Krape, CPA
Accountant
alkrape@mo-cpa.com
Photo Credit: BigStockPhoto.com