Our firm is continually seeking more ways to become involved in our community. For the month of November, McDonald & Osborne will be participating in the "Adopt-a-Family Program." Simply put, we will be purchasing gifts and everyday necessities for a family in need this holiday season. It is very easy to forget how blessed we are; this program is a small way to help share these blessings with others.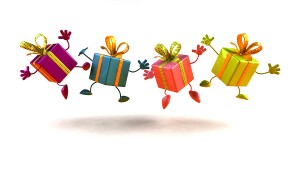 Here's some more detailed information on how the Adopt-a-Family Program Works:
The families who will receive these gifts are located with the cooperation of local school principals, guidance counselors and home liaisons in Naples and Immokalee.
Adult family members will receive at least one new gift.
Each child will receive one new piece of clothing and at least one new toy.
Each gift will be wrapped and labeled with a "to" and "from" gift tag.
Along with these gifts, we will also be providing the following:
A food basket or gift cards to a local restaurant or supermarket. Food is more important than gifts to many of these families.
Stockings filled with practical items like toothbrushes, pencils, and crayons along with some fun small items.
We will also provide some gently used items like blankets, sweaters, and towels.
Laundry basket and other household items.
If you would like to help us provide these essentials and other goodies to our Family, please contact our office. If you know of any other note-worthy events going on in our community, please reach out to us and let us know.
Pamela Osborne
Office Administration
posborne@mo-cpa.com
Photo Credit: BigStockPhoto.com