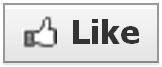 Check out McDonald & Osborne's Facebook page and "Like" us!!
We post (and share) interesting and informative content on our Facebook page that doesn't always make it to our blog and keep it updated with current pictures and events going on with our firm.
So, what are you waiting for? Check us out and keep up with what's going on at M&O!
Lisa Osborne
Office Administration
lisaosborne@mo-cpa.com