When starting a new business, one of the first decisions that must be made is which type of business entity you should establish. Below is a simple comparison to help analyze the differences.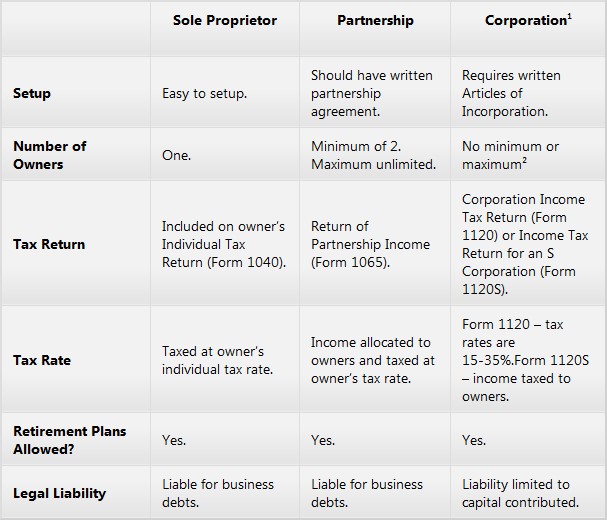 ¹ Corporations can be taxed as C Corporations or an election can be made to be taxed as an S Corporation. S Corporations pass through income to the shareholder and generally there is no corporate level tax.
² S Corporations are limited to 100 shareholders. Shareholder must be US Citizens, estates, certain trusts and certain charities.
Entity selection is an extremely important first step in starting a new business. Your business entity type plays an significant role in how you and your business are taxed. If you are looking to start a new business and need advice on entity selection, contact our office.
Larry A McDonald, CPA
President
lmcdonald@mo-cpa.com