On Tuesday, October 11th, I attended a luncheon sponsored by one of the premier investment advisory firms located in Naples, FL. The presentation was conducted by Wendy Goodyear, Vice President, Wealth Management Consultant, American Century Investments who did an excellent job explaining Identity Theft. The checklist below is a great tool to minimize your risk of becoming a victim of Identity Theft: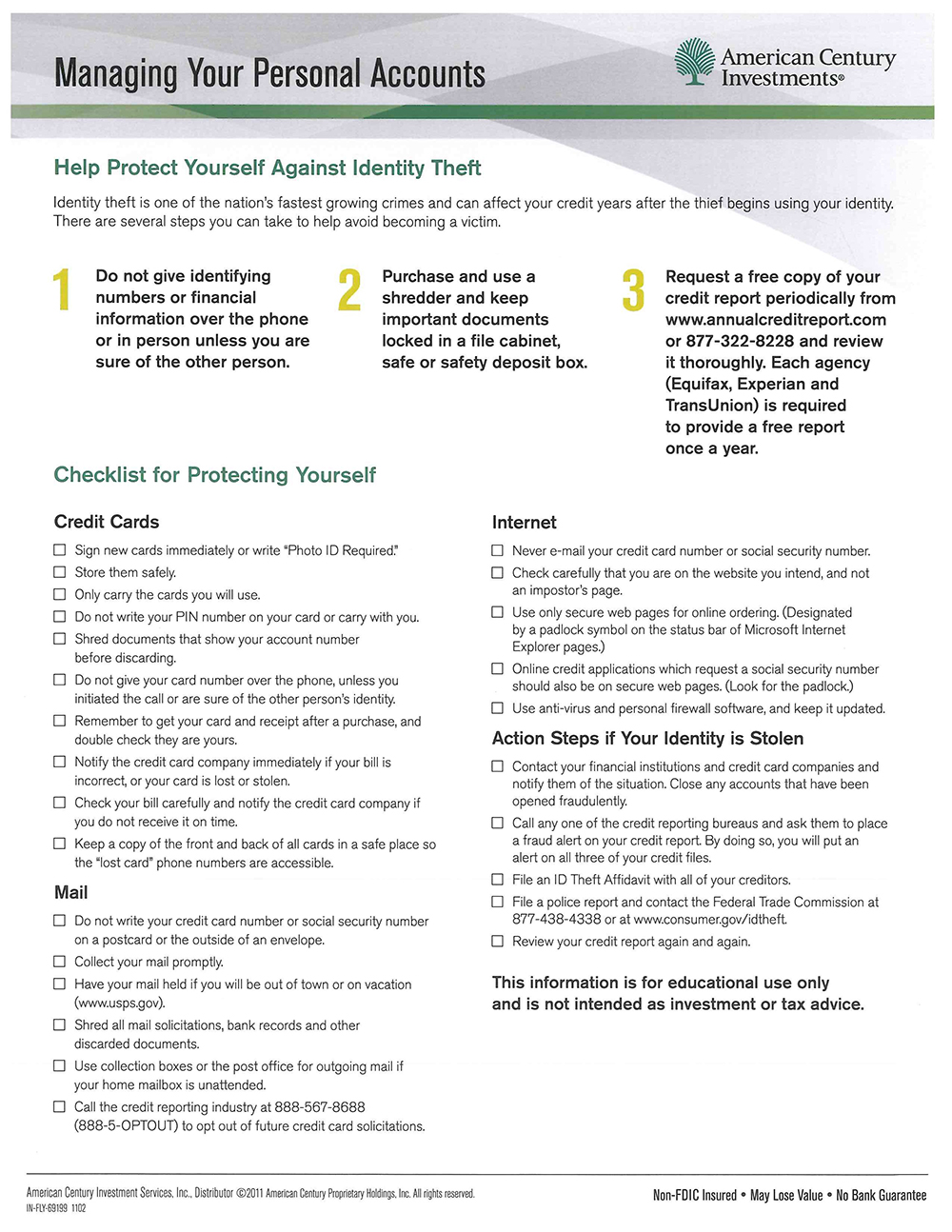 For more information on American Century Investments, visit their website here , or check out their Facebook page .
President
lmcdonald@mo-cpa.com
Pictured used with the express permission of American Century Investment Services, Inc.