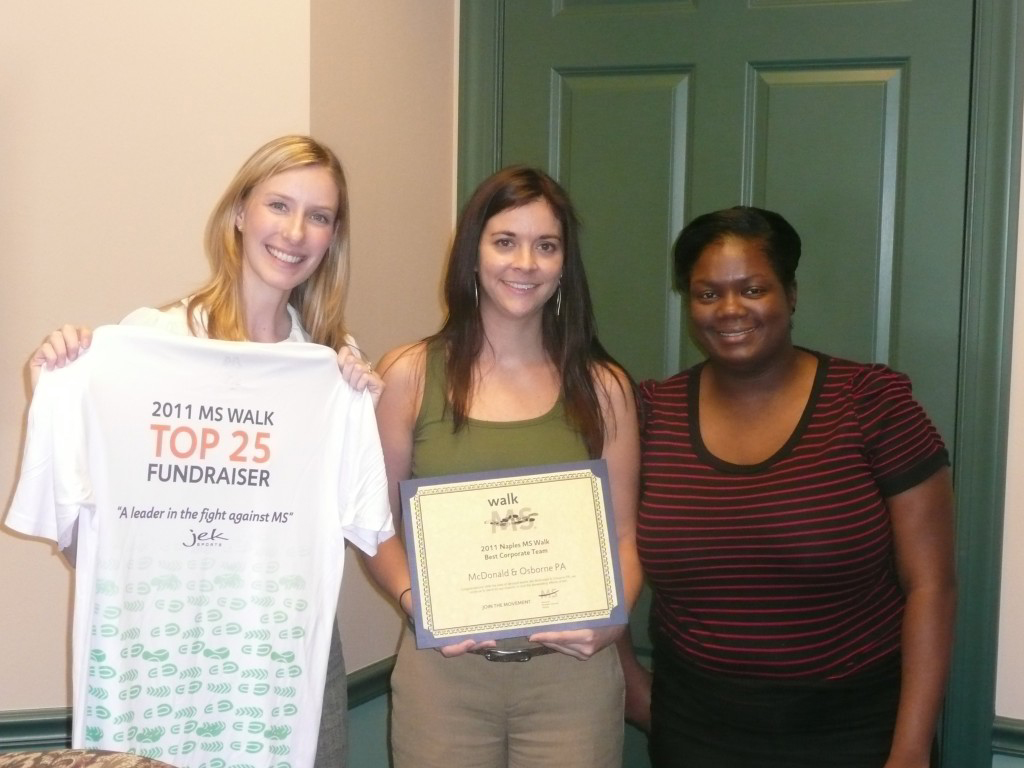 Lisa Osborne, M&O's MS Walk Team Captain, is presented with a certificate by Sarah and Denise of the South Florida Chapter of the National Multiple Sclerosis Society.
McDonald & Osborne was presented with a certificate for being the top corporate fundraiser for the 2011 Naples MS Walk, raising $5,300. Our team goal for this upcoming year is $10,000!
The National Multiple Sclerosis Society is dedicated to ending the devastating effects of MS. They simultaneously fund research for a cure while also helping people who currently live with MS lead more fulfilling lives. We believe in the work they do, and invite you to see for yourself all the good they've done for the MS community. More than 400,000 Americans live with MS, and your support can and will make changes in their lives.
If you're interested in joining our team or making a donation, please visit McDonald & Osborne's MS Walk Fundraiser Page or contact our Team Captain, Lisa Osborne.

Lisa Osborne
Office Administration
lisaosborne@mo-cpa.com