The Client Question will be a regularly featured blogpost highlighting basic (and sometimes, not-so-basic) questions that we have fielded from clients. It is our hope that this topical information will be useful to not only the client who posed the question, but to others as well.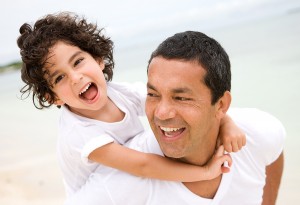 Question: I am divorced with one child. This year my ex-spouse, who is the noncustodial parent, will claim an exemption for the child. Can I qualify as head of household?
Answer: You can file as head of household even though you do not claim an exemption for your child if you meet all of the following requirements:
You are unmarried or considered unmarried on the last day of the year.
You paid more than half of the cost for the year of keeping up a home for you and your child.
Your child is you qualifying child for purposes other than the dependency exemption and the child tax credit.
For more information on filing status and exemptions, check out IRS Publication 501, Exemptions, Standard Deduction and Filing Information , or give our office a call.
If you have any questions that you would like answered in Client Question , feel free to send it via email or contact our office.
Lisa Osborne
Office Administration
lisaosborne@mo-cpa.com
Photo Credit: BigStockPhoto.com