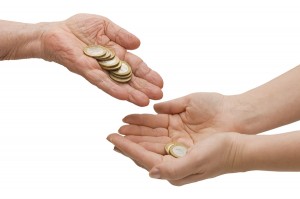 Most people understand that they're not entitled to an inheritance, but the chances of Gen X'ers or Gen Y'ers receiving any inheritance whatsoever are surely slimming down. The number of those who will actually receive one is trending to be few. There are a number of reasons why this trend is happening:
The Boomer Generation isn't concerned with sharing their wealth;
The Boomer Generation doesn't have much wealth to begin with;
Boomers are living longer;
The rising cost of healthcare; and
Boomers love debt and don't know how to invest.
For more details on the decreasing numbers in inheritance, check out the main article, "Inheritance? Forget it. 5 Reasons why Gen X & Y Won't Get Inheritances," written by 20Something Finance 's GE Miller.
Lisa Osborne
Office Administration
lisaosborne@mo-cpa.com
Photo Credit: BigStockPhoto.com