In our previous post, we discussed some of the deductions that are available to small businesses. Here, we've listed even more deductions that should not be overlooked by business owners. Don't miss out on these advantageous tax deductions!
Home Office Deduction : almost all business owners are allowed to deduct costs for qualifying newly acquired equipment and computer software and fees charged to the business account including ATM fees and credit card fees. Also, the space used in the home for the home office and the percentage of internet and phone used in running the business.
Interest : if you use credit to finance business purchases, the interest and carrying charges are fully tax-deductible.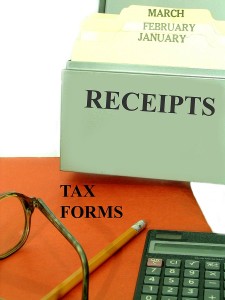 New Equipment
Section 179: allows you to deduct up to $500,000 of the cost of new equipment or other assets in 2010 and 2011. This phases out if you place more than $2 million of equipment in service. Some assets including real estate, inventory bought for resale and property bought from a close relative don't qualify for this Section 179 deduction.
First-year bonus depreciation deduction in effect for 2010 through 2012: allows you to depreciate an additional 50% or 100% of the adjusted basis of qualified property during the first year the property is placed in service. This deduction can be taken in addition to the Section 179 deduction. (For January 1, 2010 through September 8, 2010 and for calendar year 2012, the first-year bonus depreciation is 50%; for September 9, 2010 through the end of calendar year 2011, the first-year bonus depreciation is 100%.)
Investment and Other Professional Fees : fees that you pay to lawyers, tax professionals or consultants generally can be deducted in the year incurred unless the work clearly relates to future years then they must be deducted over the life of the benefit you get from the work.
Software Depreciation : generally, software bought for business use must be depreciated over a 36-month period. When software comes with a computer, and its cost is not separately stated, it's treated as part of the hardware and is depreciated over 5 years. (You are allowed, under Section 179, to write off a whole computer system including the bundled software in the first year if the total cost is less than Section 179 limits above.)
Taxes
Sales tax on items you buy for your business day-to-day operations is deductible as part of the cost of the items.
Tax on a big business asset, such as a car, must be added to the car's cost basis, it's not deducted entirely in the year it was bought.
Excise and fuel taxes are separately deductible expenses.
If your business pays employment taxes, the employer's share is deductible as a business expense.
State income tax can be deducted on your federal return as an itemized deduction.
Real estate tax on property used for business is deductible along with any special local assessments for repairs or maintenance.
Travel : you can deduct for expenses such as plane fare, taxis, lodgings, meals, etc when you travel for business.
Please remember that this list is not intended to be all-inclusive. If we can help answer any of your questions, please contact our office.
Pamela Osborne
POsborne@mo-cpa.com
Photo Credit: BigStockPhoto.com