Have you ever wondered if you are taking all the deductions possible for your small business? Below we've compiled a list of some deductions that you may be entitled to take.
Advertising and Promotion
The cost of advertising of your goods and services (business cards, yellow page ads, etc) is deductible as a current expense.
Promotional costs that create business goodwill (i.e., sponsoring a peewee football team) are also deductible as long as there is a clear connection between the sponsorship and your business.
Auto expenses
Actual expense method: keep track of and deduct all of your actual business-related expenses. With this method, you can also deduct depreciation on the vehicle.
Standard mileage rate method: deduct a certain amount for each mile driven, plus all business-related tolls and parking fees. (2011 standard mileage rate: $0.51)
Bad Debts : accrual basis taxpayers only
Business Entertaining : you may deduct 50% of the cost of entertaining if the cost is directly related to the business and business is discussed at the event.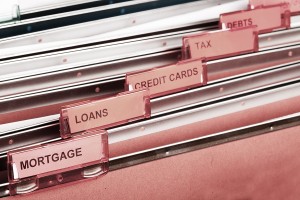 Charitable Contributions
Must be to a qualified charitable organization.
Political contributions are not deductible.
Compensation of Officers
Education Expenses : you can deduct education expenses if they are related to your current business, trade or occupation. (The expense must be to maintain or improve skills required in your present employment.)
Employer-Sponsored Benefits
If you as an employer provide the following benefits to your employees, they are deductible for income tax purposes:
Group Health Insurance (limitations apply)
Qualified Retirement Plans
Group Term Life Insurance (limitations apply)
Expenses of Going Into Business : allowed to deduct $5,000 of start up expenses the first year you're in business; any remainder must be deducted in equal amounts over the next 15 years.
Healthcare Tax Credit : if you pay at least half of your employees' health coverage; phases out for firms with 25 employees or that pay average wages above $50,000. For 2010 through 2013, covers up to 35% of the money that a qualifying business spends on its health insurance premiums. Tax-exempt organizations can claim 25% in the first time period and 35% after that. This credit is available for a maximum of six years (2010 through 2013 and for any two years after that).
Check back for more information on small business deductions in Part 2 – coming soon! You don't want to miss out on any of these helpful tax breaks.
Note: This list is not intended to be all-inclusive. Please contact our office with any questions.
Pamela Osborne
POsborne@mo-cpa.com
Photo Credit: BigStockPhoto.com