Recordkeeping is vital in tax preparation. Instead of hurriedly gathering all of your tax documents and information before meeting with your accountant, we recommend compiling your information throughout the year. This can decrease your chances of missing out on beneficial deductions that can be taken on your tax return.
√ Records of income received
√ Any expenses, especially business-related
√ Home improvements, sales and refinances
√ Investment purchases and sales information
√ Tax basis of gifted and inherited property
√ Significant, unreimbursed medical expenses
√ Charitable contributions
√ Interest and taxes paid
√ Records on nondeductible IRA contributions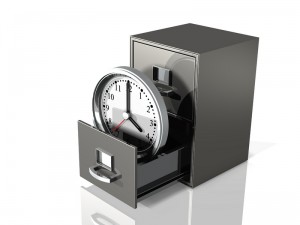 Records MUST be retained to support the gross income, deductions and credits claimed on their tax returns. A permanent set of books which summarize individual deposits, disbursements and items of adjustment should be kept by all businesses. Records needed to prove the basis (cost) of depreciable assets should also be kept indefinitely.
Supporting documents may be needed to validate the journal entries if your returns are examined by the IRS. The general rule is that supporting documents should be retained at least until the statute of limitations for a tax year has passed.
Supporting documents the IRS reviews include:
√ Bank statements
√ Cancelled or substitute checks
√ Payroll records
√ Invoices
√ Deposits which do not reflect income (i.e., loan documents)
The IRS has the power to reconstruct your income using one of several methods if you do not keep adequate records to support items claimed on your returns. Whatever method the IRS uses, the taxpayer has the burden of proof to dispute their estimate. Without adequate records, proving the IRS wrong is difficult, at best. You could end up with an assessment for additional taxes, plus penalties and interest.
RECORD RETENTION
There is no law governing the retention of records. Federal returns can be audited for up to three years after filing; if there is underreported income involved, they can be audited for up to six years after filing. In any case, records should be kept at least that long.
It is our firm's policy to keep our clients' records for a period of seven years. After this period expires, all information in our possession will be destroyed.
Recommended Retention Periods

Bank deposit slips
7 years
Bank statements
7 years
Cancelled or substitute checks
7 years
Contracts
Permanent
Corporate stock records
Permanent
Credit card receipts
7 years
Employment tax returns
7 years
Expense records
7 years
Financial statements
Permanent
Inventory records
7 years
Paid invoices
7 years
Depreciation schedules
Life of assets plus 7 years
Employee records
Period of employment plus 7 years
Home purchase and improvement records
Ownership period plus 7 years
Investment records
Ownership period plus 7 years
Journal & general ledger
Life of business plus 7 years
Minutes of meetings
Life of company plus 7 years
Real estate records
Ownership period plus 7 years
Requirements of electronically-maintained records are generally the same as for manually kept records.
Lisa Osborne
Office Administration
lisaosborne@mo-cpa.com
Photo Credit: Dreamstime.com